Featuring: Stephanie Okereke, Desmond Elliot, Nadia Buari, Susan Peters, Muna Ibekwe
Supporting Characters
Susan Peters = one of the long string of girls whose heart gets broken by Desmond (she is Desmond's victim of mistaken identity - will make sense when you watch the movie)
Main Characters
Jim (Desmond Elliot) - a philandering, sexist, gold-digging SOB (literally)
Charlene (Stephanie Okereke)- independent woman, the real boss lady. Estranged from her father who hates her because she was born a girl. Has difficulty trusting men and so cant commit to any relationship. Wants to have only a female child (yes that's how much she dislikes men). Her super-cunning father tries to hook her up in this political marriage but she detests the man so clearly that was a no-go area. She is basically anti-men, doesn't want to marry anymore but definitely wants to have a child. She decides to make her desires come true except she needs a sperm donor and goes to hunt for one (Nope not sperm bank kind of donor but sperm-donor-with-benefits excluding marriage lol)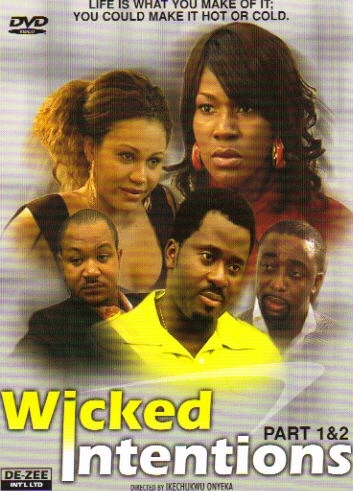 Plot:
so what happens when boss man-hating lady meets philandering, gold-digging man??? Ghen Ghen! watch to find out.
Possible SPOILERS Ahead - Continue at your own risk
What I love:
* Father - daughter scenes were hilarious to me
What I hate:
* Kamsi (Nadia) and Charlene's friendship seemed so fake (no chemistry between them as characters playing best friends)
* The phonetics in this movie made me want to barf
, choi so annoying -- this IS African movie for crying out loud!!!!!
* Jim and Charlene's love scenes ( I understand why the scene was in the movie) but worse love scene ever! No chemistry at all (not that i blame Stephanie, Desmond is not really that hot anymore)
* Some scenes ere unnecessarily long thereby making this movie pretty long (well no surprise there, just fast forward)
Trivia:
* Who do you think shot ... at the end?? I some people in mind, just wandering what you guys think.
Recommended?
YES b/c it's a lovely storyline and the ending was pretty awesome.